Led by MA Narrative Environments students Teddy Godwin and Jessica Sammut, STRIKING SOUNDS relays recordings from the UCU-UAL picket line and protest walk in London on Friday December 3, 2021. 
Listeners tune into the collective sounds and testimonials of staff fighting for fairer conditions in higher education and hear a range of perspectives from UAL students as they occupy the striking space in real-time.
The broadcast concludes with a voice exchange between Teddy and Jess exploring the difficulties of recording too much audio – what utterances make the edit and which ones are cut? Who's voices are heard and who fades into the background?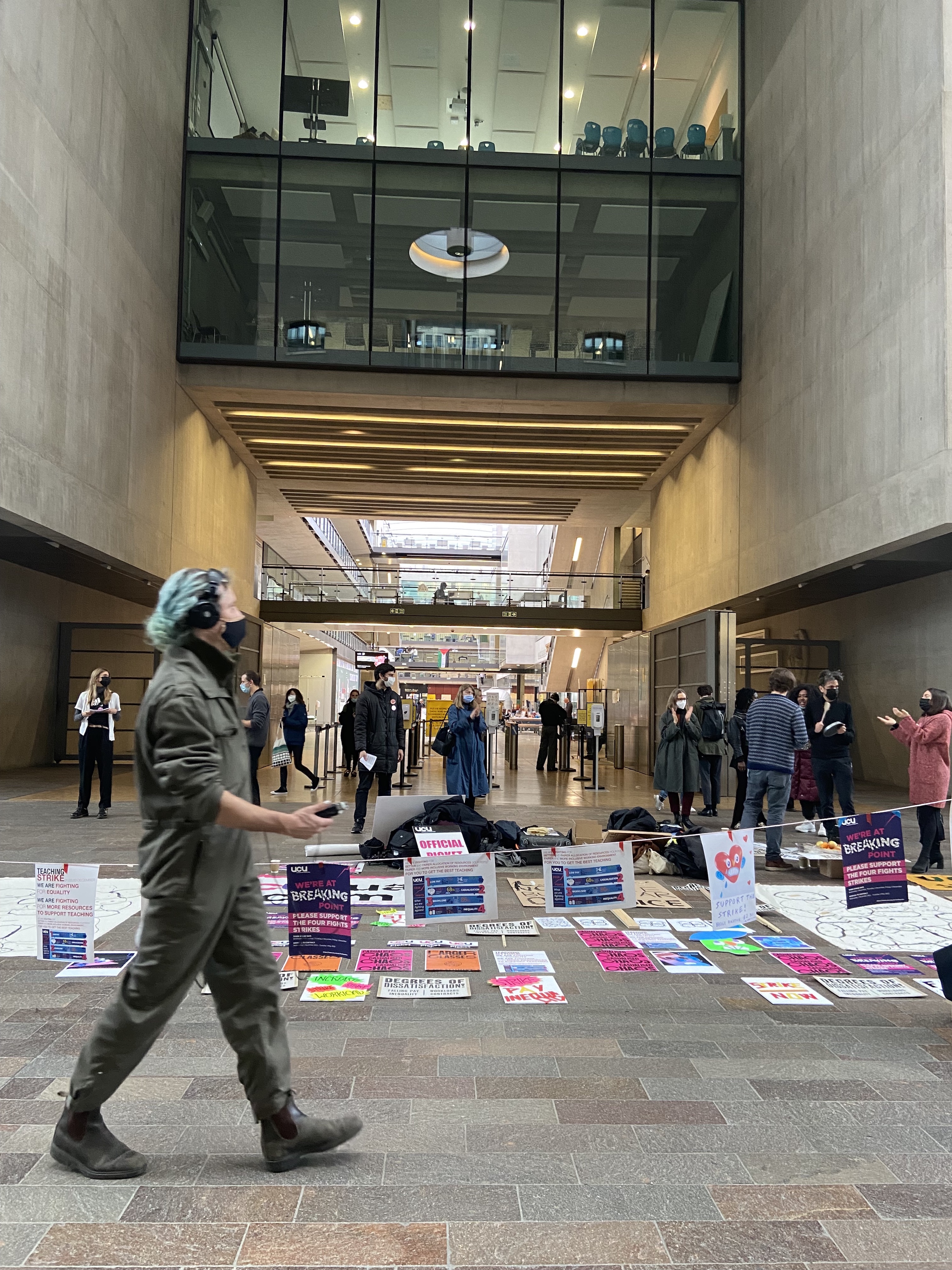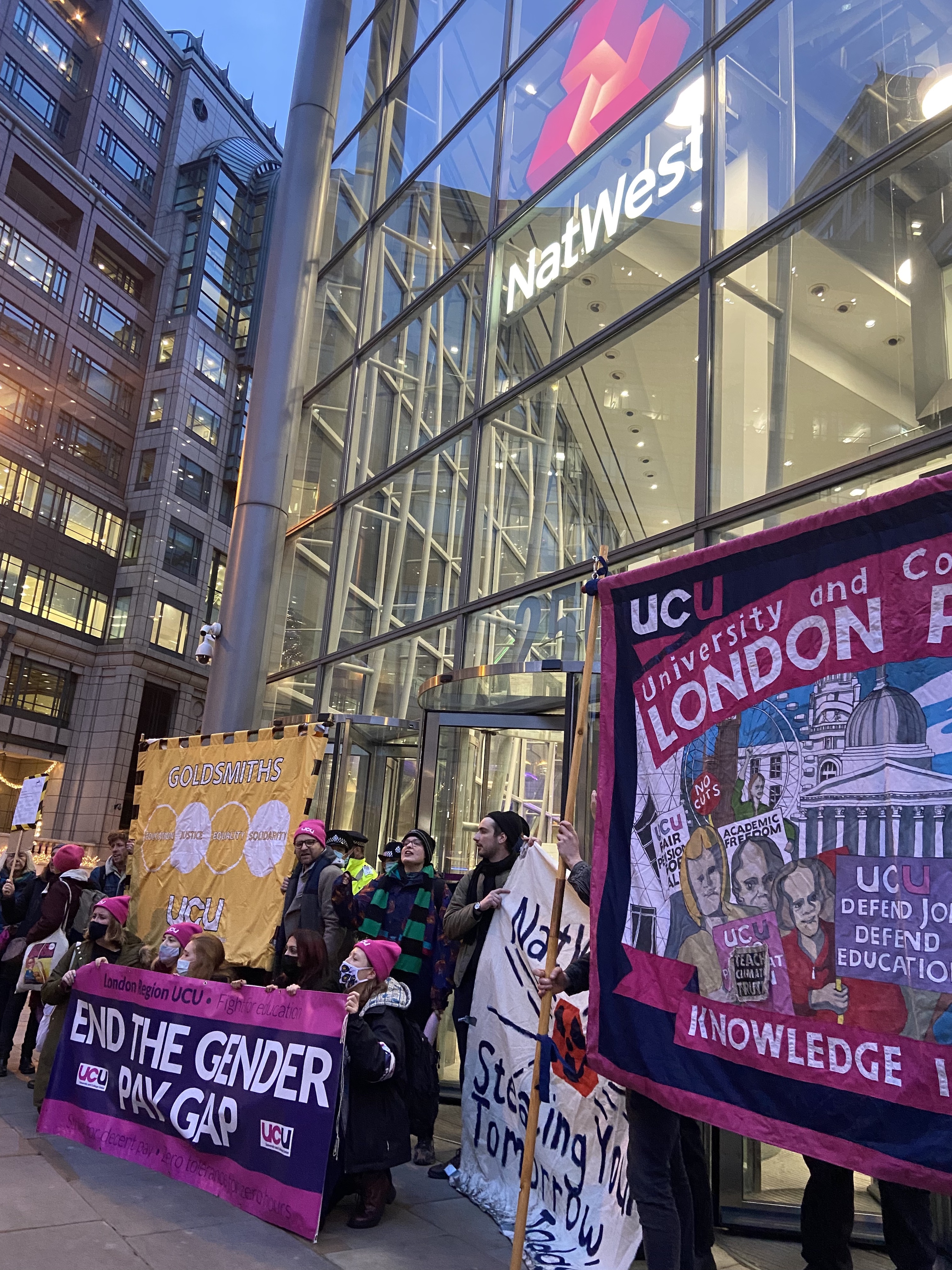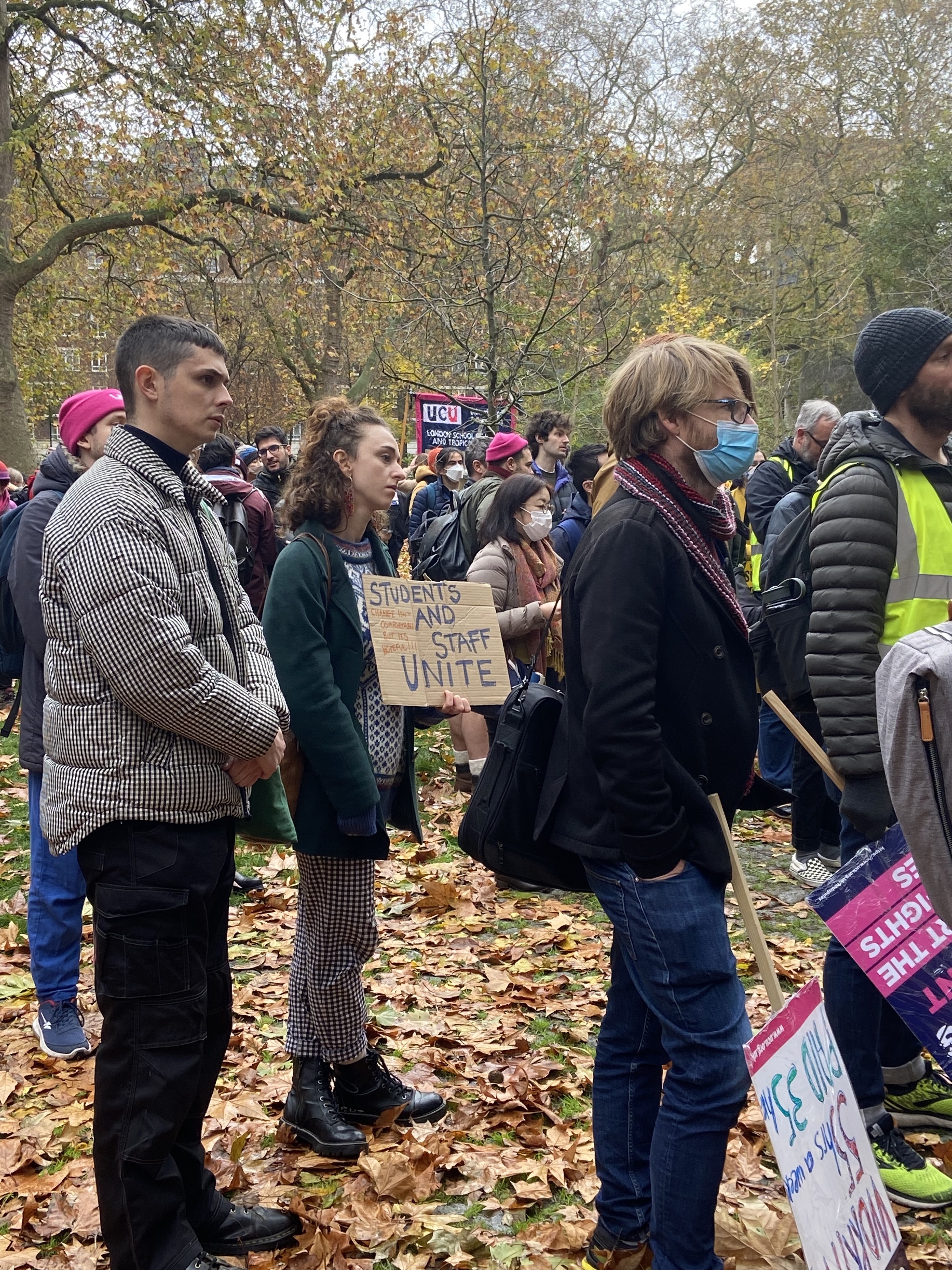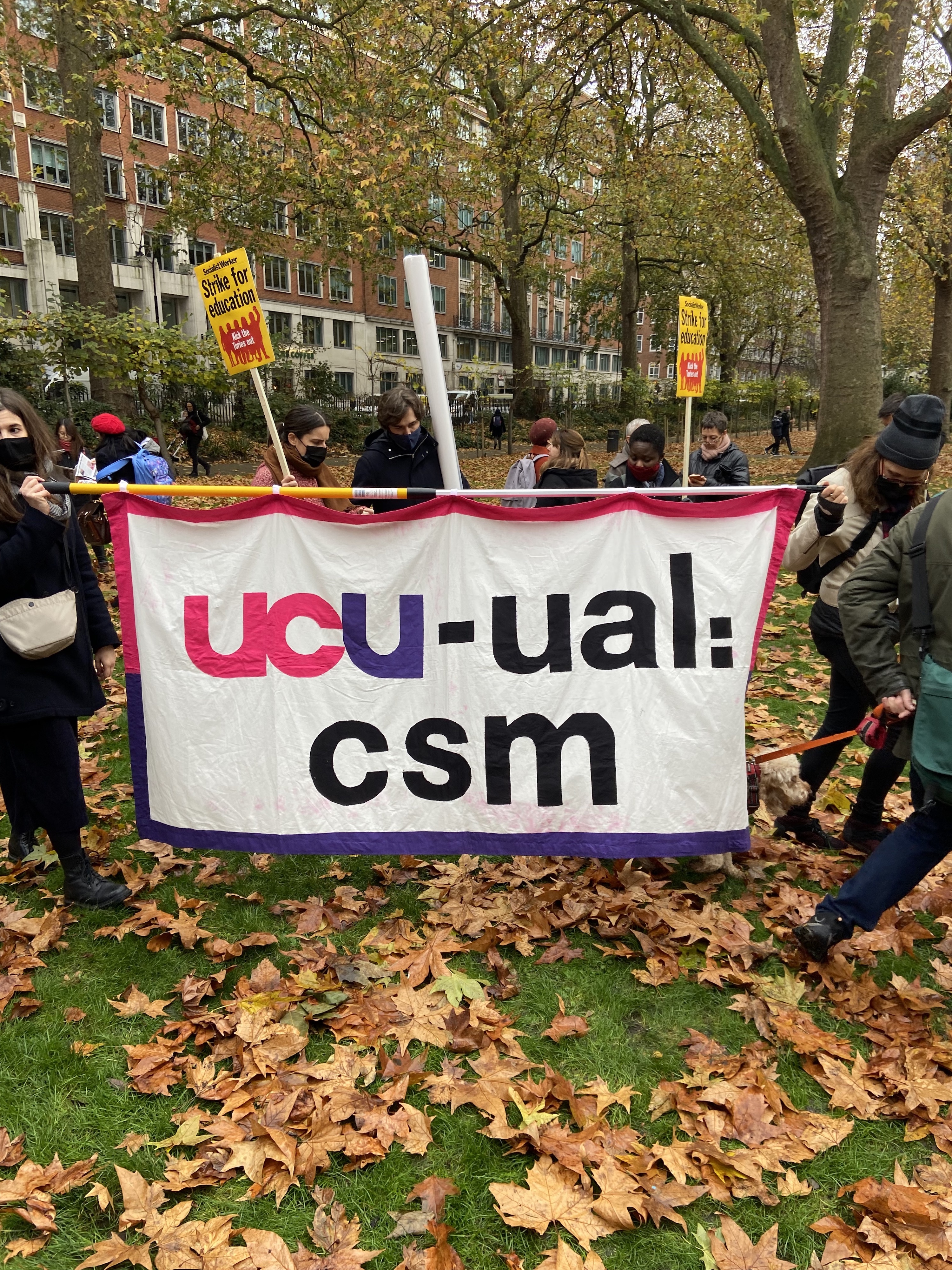 CREDITS Teddy Godwin and Jessica Sammut
LOCATION London, UK
POSTER BY Teddy Godwin